Are you using a POS system designed specifically for your business?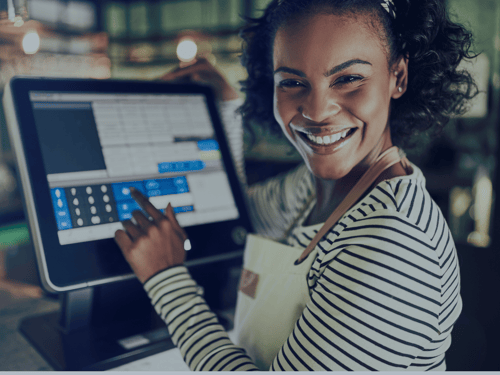 It's no secret, there are countless POS systems available today depending on the business model and category a business is engaged in. The question is never about the options available, it's about whether businesses are focused on finding the POS systems designed specifically for their industry. Equally as important is the characteristics and background of the company designing, implementing and supporting the POS systems being considered.
Technology is and will always be evolving and there are many systems out there that can be adapted to different business categories. This we know is true. What's critical is finding and partnering with a company whose core foundation is built around the industry your living in the trenches with day in and day out. In the QSR industry, it would be hard-pressed to find a firm more entrenched than QuikServe Solutions. For over 20 years, QuikServe has been an innovative leader and technology solutions specifically designed for the QSR industry. While some technologies can be adapted to different industries, the planning and support that goes into them comes from experience and overcoming the challenges that keep those in the QSR industry up at night.
Whether you're an outfit that requires two POS units or 50, QuikServe has designed, implemented and with 24/7 support, built POS systems that can be easily scalable and include:
Intuitive Touchscreens
Integrated credit cards that operate with the credit card processor of your choice
Biometric readers for easy employee recognition
On the fly kitchen screen functionality
Optional Suggestive Selling for cashier upselling
Customer facing front counter flat screen display with video and order confirmation
Automatic Combo Up and Combo Down
Web Based Remote programming module
Each element of our POS system technologies is rigorously tested in our quality control facility in our headquarters. Real on-the-ground stress test scenarios are created to ensure our solutions perform beyond expectations when they're installed.
While our technology solutions are unique, what really sets QuikServe apart is our attention to customer service. You're not a number, you're a partner and we dedicate ourselves to a 24/7 clock. Whether it's building technology solutions or being available to work hand-in-hand with you, we take the approach of being in your shoes and operating as if your business, is ours.
To learn more about how QuikServe can customize a POS system for you, contact us at 402.933.5296 or robb@quikserve.com