How Data Can Improve Customer Experience and Business Operations
Posted on
September 21, 2020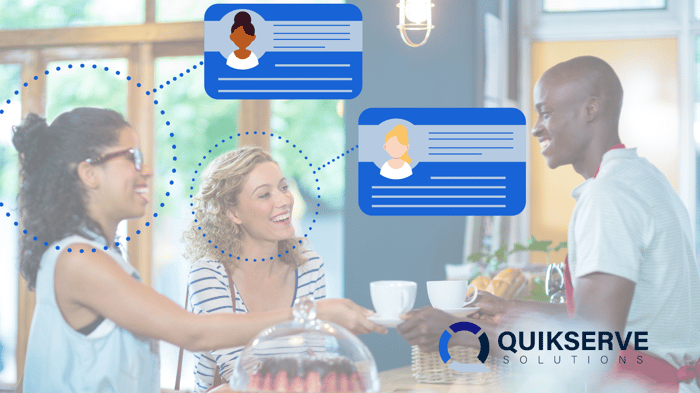 The restaurant and retail industries use data to better understand their customers in order to provide a better overall experience. The companies who are utilizing intelligent technology to collect data are developing a deeper insight into what customers want. This data collection allows them to create better experiences by developing products that align with their customers preference.
Let's dive into the ways data can help improve your overall customer experience and business operations:
1. Understanding customer preferences
Data is one of the most powerful tools for understanding your customers and how they make purchases. For the restaurant industry data can tell you what menu items are top sellers or even what time of day certain menu items sell the most. In retail data can show how consumers shop, for example maybe certain items have more sales online versus in store and vice versa.
A common way many companies are gaining even more personalized data on the customers is through rewards and loyalty programs. Research by AnnexCloud shows that 87% of shoppers reported that they want brands to have loyalty programs. These type of membership models benefits the customers with better pricing and promotions, but it actually may prove to be more beneficial for the business as it allows them to more closely understand customer preference and behaviors.
2. Establish effective marketing
Once a company gathers data on customers spending habits it is time to leverage that data in effective marketing strategies.
PepsiCo Inc. is investing in data analytics to stay on top of their consumer marketing tactics and it is allowing them to improve their marketing ROI.
"We can tailor and target ads with greater precision, optimizing the ROI of individual campaigns or of the digital elements of the media mix and building a single view of the consumer by integrating consumer data from various sources, such as C.R.M. data, brand sites, cookie and I.D. data as well as second-party and third-party assets," Hugh Johnston, Chief Financial Officer, PepsiCo said. "By capturing and analyzing more granular consumer-level data, we can understand the consumer in a more individualized way to both customize communication and execute in every store with precisely the right products in the right location at the right price."
Since PepsiCo invested in the use of data analytics they are able to build more personal and unique digital campaigns and relationships with their customers and in the long run they earn more engagement with their brand.
3. Improve business operations
Although data can greatly help with understanding the customers it should also be used to support employees in their roles. Putting valuable data into the hands of decisions makers is one of the best things you can do to increase ROI.
Relying on concrete data can improve management and can advise in better business decisions. For example, Southwest Airlines executives use data to determine what new services will be the most popular and profitable with their customers based on their behaviors. As a result, the airline has seen growth in loyalty to their brand year after year.
---
Today, all industries are finding ways to collect customer data and use it to their benefit to make more informed business decisions and help develop better business strategies. The most successful companies are backed by technology platforms that enables them to collect the information they need in an efficient manner.
To learn how we can help your restaurant or retail business use data to your advantage contact our experts today!